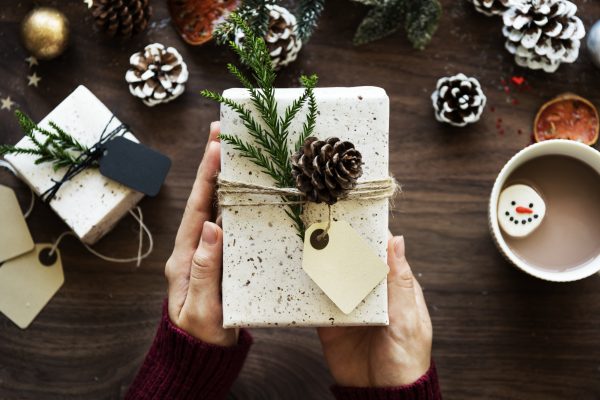 UPDATE FOR 2021:
Once again, the year has raced by in a blink, it's the end of December, and there's no time for a proper write-up. There's never enough time. So I'm doing a twitter thread again, and will simply list the newcomers to the below:
– I'm supporting 350.org, and their efforts to end the age of fossil fuels
– I'm supporting Markham Arts Council, because you sometimes need to go ultra local to support the arts;
– I'm supporting Massey Hall's historic revitalization project, and its various artist development programs
– I'm supporting Media Girlfriends Scholarship Fund, and they still need a bit of help to reach their goal
– I'm supporting Access Employment, because they help newcomers to Canada find meaningful employment.
And the rest of my '12 days' recipients are many of the great organizations listed below, repeats from previous years. Please give generously. Please support a cause that resonates with you. Please share the wealth, and let's hope we get this pandemic under control soon.
——————————–
UPDATE FOR 2020:
In 2020, I decided to do two sets of donations – in the summer, during the massive #blacklivesmatter protests across USA (and the rest of the world), and in December. It was such a busy year – I didn't have time to properly write up a blog about it, so I simply did two twitter threads for this (here is December 23; and here is June 7). Lots of feelings about the events of 2020, lots to unpack, and we tried our best to give some attention to as many organizations and causes as possible.
——————————–
UPDATE FOR 2019:
This list is largely unchanged from last year. I'm still supporting the below organizations/teams, and I'm still consulting for three of them (Walrus, Canadaland, Toronto Botanical Gardens) – there's no kick-backs from anyone. There's a new org on the list for 2019 – Give Directly. Go check them out, give what you can. In fact, you should give to any org you feel best represents your interests, your needs – there's plenty of need and misery in the world – or just massive gaps – in health, education, media, gardening (yes, gardening!) – so please support what you can.
——————————–
ORIGINAL – 2018:
For a number of years, I have been trying to donate to a few good causes or organizations that I feel personally connected to (or inspired by), and a few years ago that number went to double digits. And so, during the season of reckless spending and debt-bloat – also known as the holiday season – I try to give to twelve causes, and try to amplify my efforts through social media. You know, "holiday giving" style. It's always late to do a proper twelve day countdown, but I hope you understand and forgive.
This year, I managed to finish most of the projects a little early, and even though it's still much too late for a properly scheduled marketing push, I have some spare time to do a little write up, and keep it for posterity.
So here it is, in no particular order, my twelve days of giving, the 2018 edition:
I support Art Gallery of Ontario (@agotoronto), because Art Matters – and it's not just a slogan they happen to use. Art inspires, art gives new perspectives, art challenges our biases, and when it's really good – art makes us uncomfortable. Good. We need that. We need all those things.
I support This American Life (@thisamerlife), because they are masterful storytellers, and an innovative team. Always looking for new audiences, new ways to engage and distribute, and of course, outstanding podcast segments. They are far-reaching, constantly sharp, while staying relatively lean – more publishers should take note.
I donated to the Wikipedia (@wikipedia) because they are the world's knowledge base, and that is not an easy task in the era of fake news. Maintaining, curating, collaborating on factual knowledge, and filtering out opinion, spin, propaganda – has been painful for most organizations I work with. Wikipedia team is still at it, and needs our help.
Similarly, I support the Internet Archive (@internetarchive), because it's an insanely ambitious project to keep a constantly updated archive of the web. Not only do they capture the ever-changing websites, they have impressive libraries of open source films, audio, NASA archives, and for computer geeks – classic computer games. Go play Commander Keen, and then support their efforts.
I donated to the Hispanic Federation (@hispanicfed) because a nasty woman on television told me that I should (hi, Samantha Bee, love you, please keep doing what you do). They do great work for migrants, and people in Latin America and Caribbean impacted by hurricanes or other disasters. Puerto Rico, Guatemala – you get the point.
I support Kids in Need of Defense – KIND (@supportkind) because once again, a nasty woman on television told me to do so. But seriously, there is a massive migrant crisis happening across the globe. People are displaced and move to more developed countries in search of a better life. And they migrate in massive numbers. Most places – accept migrants. A certain orange blob thinks it is a good idea to separate kids from their parents at the border. Those kids – need defense. No further comment necessary.
Further out globally, for a number of years I've been supporting Kiva (@kiva), because they lend micro loans to people all over the world. $25 here, $75 there – in the world's poorest corners, these funds can make a huge difference. And these loans have a 96% rate of repayment. So go lend some money to a person from a country you cannot spell. Trust me, it's a worthy effort. You will make a difference, on a direct, personal level.
On a lighter note, I'm donating to National Public Radio (@wbez), specifically to WBEZ Chicago, and more specifically to their wonderful weekly Wait, Wait, Don't Tell Me podcast. Their recent segments on Naked and Ashamed – are easily the most titillating audio hours I've heard in years. So much nakedness, so much shame… But seriously, give them a listen, and reduce scary headlines of the week into light, kind comedy.
And now, closer home – I support Sunnybrook Foundation (@sunnybrook) because … fuck cancer. Need I say more?
I donate to Abuse Hurts (@abusehurtsca) because they are working to reduce incidents of abuse for men, women and children. Plus, a nice man on the radio has told me to. Hi, John Derringer!
Even more closer home, I donated to Covenant House Toronto (@covenanthouseto) because I personally know a girl whose life was changed by Covenant House many years ago – and that one person is one too many. Help a street kid today. Just one.
Briefly, I support The Walrus Foundation (@walrusmagazine) because they provide fact-based journalism, and support Canada's writers, illustrators, editors.
I also support Canadaland (@canadaland), because Jesse Brown is a hilarious podcast host, his vision is ambitious, his team is talented, and besides, Canada needs independent media.
And finally, I donate to the Toronto Botanical Garden (@tbg_canada), because it's one of the prettiest public gardens in Toronto, and my biking route goes through it as well. Oh, and I'm really into gardening, so it all fits.
Quick disclaimer – the last 3 companies are current clients, but they did not pay me to say any of the above. I genuinely enjoy working with them, spending time with their teams (or at their facilities), and I feel like giving something back should start with the people you know.
I'm fortunate enough to part with a few dollars here and there for a good cause (at least, I think those are all good causes). There are many more fantastic organizations doing real good across the world, and here, in our own back yard. You don't have to do twelve, I won't even be mad if you do a couple. But do find some time and budget to support at least one. Find something that resonates with you and donate. Your time, your attention, your hard-earned money. Please.
It is a Good Deed, and 2018 could use a few more Good Deeds.
Thank you and please share.