When I first visited 111 Queen St East headquarters, more than five years ago, for an initial interview, the thing that immediately impressed me was this great open space in the middle of the office, connecting two floors, with sunroof. Through the glass walls on the side you could see people pacing about, some typical publishing activity – but this great open hallway, with sun rays hitting the squeaky wooden floors below – gave it a sense of calm and focus. This felt like a startup. Walking out of that interview I knew I could easily spend a couple of productive and inspiring years here, at St. Joes.
What I didn't know was just how much longer I would stay there, how many more memories and friendships I'd make, and how much tougher it would be to say farewell to it all… But, I'm gonna try anyway. There's some long overdue thanks to be given. Strap in.
Within my first week as web producer I plunged right into it: new site analytics, brand growth, content packaging, newsletter management, and whatever that ancient CMS they used – Django. Plus, they just launched Ottawamagazine.com (a companion site to Toronto Life), and it was seeing decent traffic growth, but what do we do with it – maybe run some ads? Maybe start developing audience segments? Oh, and can it run solely on that rudimentary blogging platform, WordPress? But it's Open Source software – what a crazy idea! This was spring 2011, and my to-do list immediately filled up with exciting projects. The summer passed quickly (Summerlicious and TIFF packages were our first big wins – impressive metrics; happy advertisers; and happier web editors who pushed their content to wider audiences, and started seeing the newsletter lists go up in size). You know you're setting traffic records when Director of IT is on standby to install more memory to the servers, as they start heating up. Ahh, those simpler days before The Cloud…
By holidays, Gary, the guy who hired me – decided to move on. You think you're being hired as a partner-in-crime, as the right hand man, and then one day realize, you're the replacement. It was humbling, a little sad, and maybe a tiny bit lucky. Gary always had an eye for design and user experience; and great respect for metrics – follow the numbers, respect the data. Gary left, and a few months later, I had my first own hire – Adam. A few weeks later, I inherited a scrappy but capable Client Services team (Lindsay, Martin), and a couple of weeks later still – Ken Hunt became my boss (pictured below at one of our Halloween parties). Angie joined our digital team shortly afterwards, in mid-2012 – she's partly responsible for some of our costumed parties and after-work get-togethers.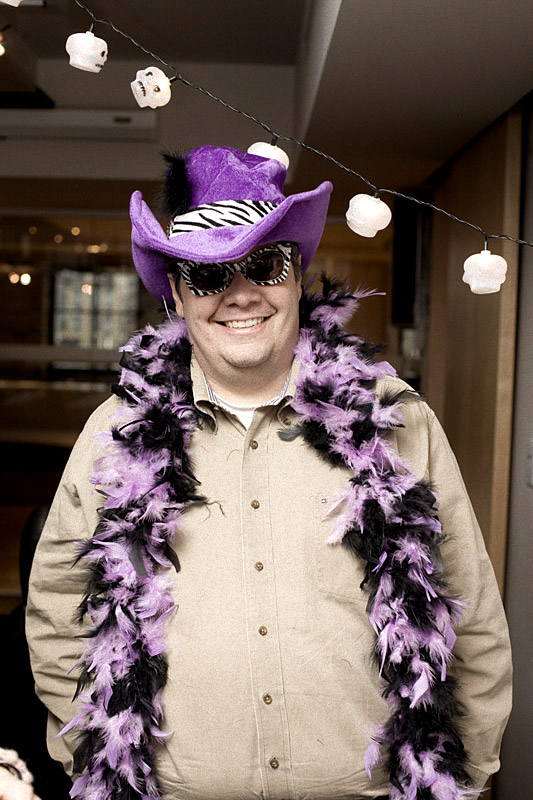 As more people joined in (and our digital team grew), something special started happening. We gradually became much more than the mere sum of our parts. When things went wildly successful, we would (over)share those wins with everyone else in the company, giving credit to all participants. When we had a tough campaign/launch coming up – it was all hands on deck, and people stepping up to do more – long before the 11th hour scramble. Mondays became less chaotic. Fridays – more productive (proactive). Challenges were contained, and successes – scaled up and enthusiastically shared. And having a collaborative, open environment was a big factor in our many wins and our closeness as a team. 2012 started off in a bit of disarray, we became a bit leaner in the summer, and then finished the year off with a bang. Multiple digital awards, better budgets, team additions. By Summer 2013 my client services and operations teams were in much better shape, Eugene joined the digital department to provide that extra sysadmin and development muscle, and we were hitting all the right buttons. Sherry and Graine were just getting their first digital campaigns under their belts. Later that year the company presented me with their Chairman's Award  and made me a Director. Very humbling. Big shoes…
In the fall of 2014, our digital team pretty much cleaned up at an awards show, not only getting most of the main category prizes, but even winning a few raffles, and walking away with those prizes as well. It was basically a well organized robbery, and I couldn't be more proud of all of us. In mid 2015 we have started integrating back with company's bigger departments. It made little sense to continue being a stand-alone digital department, if we could evolve much faster (as a company) by putting together web editors with print editors; web production teams with print production, and same for sales people. Makes sense. We learned, and experimented a lot while being in our own digital bubble – and it was time to spread that knowledge to everyone else. And here's when our strongest bonds became clear: even as our teams have split up and physically moved to other departments – we still had a direct, open approach to each other – and still maintained those ties. We retained that truly organic matrix environment that is only possible when people openly collaborate and share the same vision. And if you've ever been through a restructure – you know it's not easy to find the time to reconnect and just catch up (at a water cooler, nearby bar or a quick walk in the park). We didn't need to put extra effort for a sales rep from one brand to actually discuss an intriguing business idea with a production person from another brand. We just knew what needs to be done to keep moving forward. It just continued to happen. Naturally. In that great open hallway. And I had a lot of fun doing that. That's Culture with a capital C, and Teamwork with capital T. It's a self-feeding system – the team creates and maintains a great culture, which in turn, grows the team into a much bigger, stronger entity. That deserves tremendous thanks – to the people who encouraged it, and who invested into it personally, with their time, and attitude. And occasional home-baked goodies.
And that's when you slowly start to realize that this system is strong enough to keep self-sustaining, and that you should probably step back. And maybe step back a little more…
… Man, I should have said this ages ago… Thanks, gang.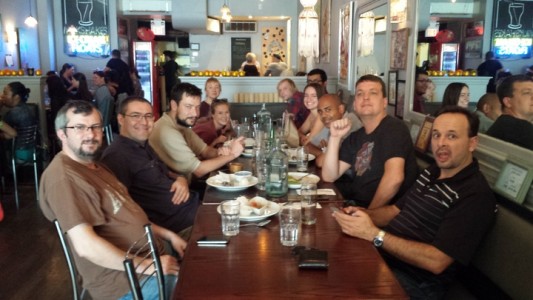 My deepest thanks to Gary for bringing me on board, and trusting me with big brands and dynamic teams; thanks Ken for his honesty and generosity over the many years; wanna thank David for tirelessly demanding better production tools for the editors; to thank Angie for constantly raising the bar on not only what we developed and deployed, but how well it was done; to thank Lindsay, Adam and Ian for being so cool under pressure, when the sites needed fixin' or client campaigns needed "that one extra thing" a few minutes before launch. Big kudos to Sherry and Damion for top-notch client communications and truly creative solutions to some of our biggest, most challenging campaigns. Diplomats and communicators, both of them. More thanks to Graine for always, always having time for another set of graphic assets or solid design advice. Ethan – thanks for juggling so many sales requests and still asking for more; Ana/Lori/Susey – thanks for continuing to raise the roof – bringing in new ideas, new business, and pitching one-time possibilities that eventually became our new regular offerings, ones which clients were specifically asking for later. Thanks to Gene and Tim for outstanding coding, development, server support and slick new plugins. Thanks to Corey for coming back and jumping in without missing a beat. Incredible thanks to Jen O, Jen H, Randi, Paige, Andrew W, Matthew F, Hamutal and Alicia – for their ideas with audience development, and their dedication to the brands' voice(s). Some of these brilliant editors have moved on by now – but working along with them was unforgettable. Thanks to the bosses for showing that you need a strange mix of both chaos and structure – if you want Change adopted a little bit faster, even among Naysayers. Yep, we need to juggle both, if we want to evolve. The trick is to figure out that perfect mix, so that people step up and embrace, and don't panic.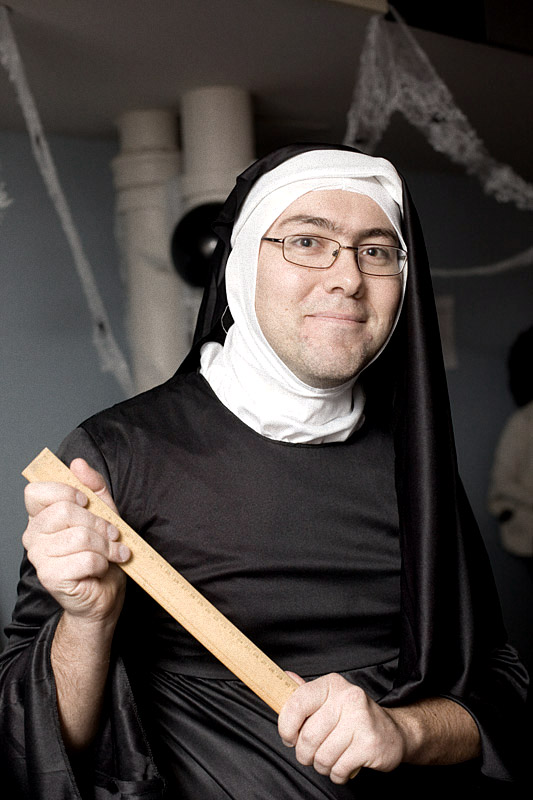 Thanks to Laurie and Kathryn for helping me grow and support such a diverse, dedicated, multi-talented team. It's always been a delicate balance of art and science – you two helped me walk that line more confidently. Thank you Carol, for your understanding smile, as I was leaving on Friday.
Thanks for maintaining this culture of collaboration and openness, which started in our digital team, and is now being shared with other departments. Thanks for the zeppole days, and the many publishing/digital award sweeps, and the Chairman's Award wins (and nominations for many of my digital teammates). For the Fashion Beauty sales, and charity events, for the beer fridge and bean bag chairs. For the TIFF weekends, when we could have just as easily contributed and published all content remotely, from our homes – but chose instead to come into the office, and work together – Toronto Life, Fashion Magazine, Torontoist – as one family obsessed about movies. Granted, those were long production days, but they just felt like hobbies. Hobbies that you get paid for. Thanks for warm and bubbly holidays parties, like the one last year when I spectacularly lost in floor chess to Ken (I think it was in less than 10 moves).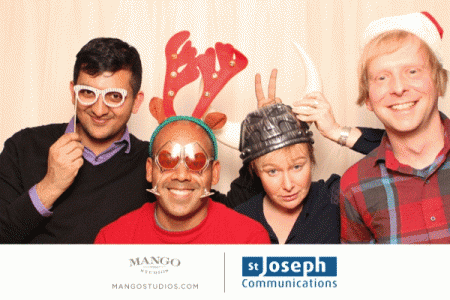 There's lots more, and I'm sure I forgot something or someone – but the point is – it's been a lot of fun. I learned a lot, and would like to hope, taught a lot. I've seen many enthusiastic green lights, and a few respectful disagreements. I might have left a bit of me at 111 Queen St. East, but I assure you – I'm taking home with me a hell of a lot more. All thanks to an incredible team of teams, and a culture that will probably be tough to replicate again, let alone find – somewhere else. And I promise – what I've experienced here in the last few years – this is the type of culture I will cherish and strive to surround myself with, wherever I go next.
Thanks for an amazing time, and a generous environment. It has been a privilege to get to play and build together.
Probably best to end with "Ride Captain Ride (Blues Image)", inspired by both Anchorman soundtrack, and the latest This American Life episode, "Captain's Log". It's fitting:
Ride, captain ride upon your mystery ship

Be amazed at the friends you have here on your trip