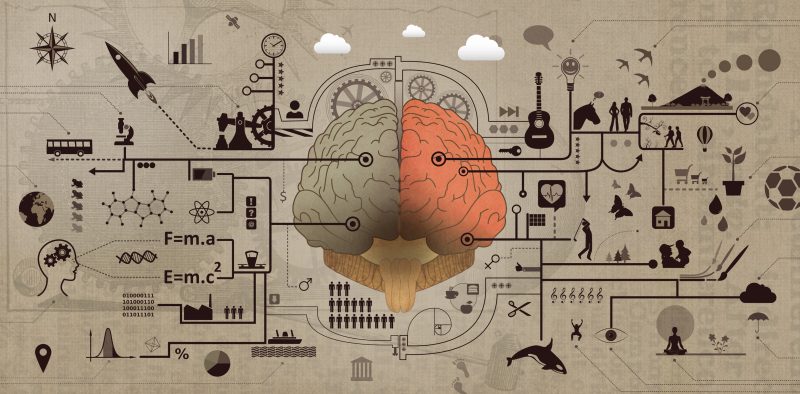 I've always believed that music will save the world. Over the last year, with everything else going on around me, and in the world – music (and to a larger extent, comedy, theatre, live arts) – was an anchor to reality, an inspiration, and a constant reminder that we are so much better than what we often project. We are kinder and wiser – but we tend to hide it, because these traits are so subjective and vulnerable.
And we shouldn't hide this. Music will still bring it out. And will illuminate it for us. Every time.
Here's my year in music (and arts), in somewhat chronological order:

July 13, 2016 – Duran Duran (at Molson Amphitheatre)
It was a bit of a last-minute scramble. Originally, my wife bought 4 tickets, planning to go with another couple, as a double-date. But last minute, the guy canceled due to late work meeting, and so we quickly asked around, and I ended up chaperoning my wife and her two best female friends. Literally, in the nick of time, we all met up at the lawn seats in the back of the park – and had a blast. Not a usual concert-going energy – a lot more joy and excitement that I prefer to display in public. And all of us lost voices singing along. And I really needed to let loose back in July – things were occupying my mind, change was in the air. Chaotic, positive evening – where you can be surrounded by thousands of strangers, and still feel completely alone with your thoughts, and Simon Le Bon singing Come Undonw at you from every speaker. Wonderful night.
July 20 – A week later, was my last day at my previous gig. I already wrote a bit about this, and over time, will likely add more. But right now, it's just a date in the timeline. No joyful music played in my head that day.
July 21 – Paul McCartney (at First Ontario Centre, Hamilton)
Again, I wrote about this BEFORE I went to the concert. Took my son along – it was a special night, for us both. First, seeing his reaction when I told him we're going to see a Live Beatle, live on stage. Then – seeing him scan the huge line of ticket holders (and a slightly shorter line of fans who were still hoping to score tix). He had no idea what a massive fanbase this man has. Then, seeing the big entrance, the rest of the band, the sets, the solo portions, the fireworks, the bagpipes, the flag-waving – all through my son's eyes. Singing along, of course, and attempting to make selfies in a dark concert venue. We went in with the phone at 90+ percent, and as we were walking back to the car, it was at 3%. Every time I check those blurry photos and shaky videos from that night, I get some pesky dust in my eyes… Hours later, when we're back home, my Paul is fast asleep in his bed, and I've returned the rental car, in the middle of the night, I'm walking home through desolate suburban streets. It's a hot summer night, way after 2am, and the city is still breathing, buzzing, even though everyone is asleep. My head is booming with the music, my throat is still dry – and I don't have to go to work next day, or the day after that, or the following week – and I feel elated. We just made a Memory, a Moment together – and everything else can fall away, and find its rightful place on its own time. This night, that concert – was just the 3 of us, two Pauls and I. It was nearly perfect.
August 17 – Shakesbeer (at Wychwood Barns)
Not really a music event, but it fits on the timeline for 2 reasons:
– Great mid-town venue and surrounding park and neighborhood that are ripe for exploring (for us, suburbanites).
– The show is so much fun for larger groups. You get classic pieces of literature – subverted and skewered – but with love and care. Not just potty language, not just costume-play and role-reversals – but an intelligent, enlightened send-up. With beer. With a bunch of other like-minded (and likely unemployed) youngsters who have a mid-week evening free, and feel thirsty. You feel old and adolescent at the same time – and it works, because you're rediscovering something you studied in school, and maybe watched a few times because you happen to be a Kenneth Branagh fan, or Stratford visitor.
November 6 – Pet Shop Boys (at Sony Centre)
The Boys always put on a good show, and at this venue, the stage is deep enough for all kinds of extravagant set pieces – so my wife and I took our son along for the ride. We all had a blast – both his tablet and our phones were used up to capacity – with more blurry photos and videos – and I think once more, we made a Moment Together. The only downside – in hindsight a huge one: Pet Shop Boys do sometimes get political at their concerts, and so they did, laughingly, and nobody knew at the time that two days later that orange asshat would be elected… A recurring theme with the last 12-16 months – what is funny and completely impossible one day – slowly creeps into your reality and becomes familiar and accepted.
December 10 – Les Miserables (at Newmarket Theatre)
This one is special for a couple of reasons – first of all, the music in this show is a perfect earworm – stays in your head for days. And the second reason – this was a high school production. It boggles the mind how much love went into sets, costumes, school's music band – and of course, performances. Such a good show, and the fact that we saw it surrounded by the cast's friends and family members – made it into a wonderful holiday night, full of love. Those kids were something. And the play's timing couldn't be better. Resistance. Defiance – even against all odds. You might pick up on this as a running theme here.
March 22, 2017 – Book of Mormon (at Princess of Wales Theatre)
My winter of '17 was long, dark, and pretty miserable – but more on that later. Marina has decided to treat me to a nice night out. And what better way to leave worries behind than Book of Mormon (from the creators of South Park). The show was exactly as filthy and irreverent as you would expect, sparing no stereotype or target – but also with a couple of great parallels to real world. After being cooped up at home for weeks, working on various freelance projects, pounding the pavement for new opportunities, but mainly just binging on 'Roseanne' and 'All in the Family' episodes – I needed the getaway, and boy was it overdue. Again, music was superior to everything else in the show, and its tone – is the reason I'm including this in the timeline. Giggle, mock, insult, point and laugh – sometimes it's the only move you have left.
March 25 – Little Shop of Horrors (at Lower Ossington Theatre)
We've been going to LOT shows for the past 5+ years – with kids and grown-ups alike. I love that venue, how intimate it is, how much they can do with this little space, how warm the shows are. Also, speaking as typical out-of-towner – how lovely is Ossington street? Despite years of working in downtown, I'm still a suburban boy, getting kicks out of discovering the big busy metropolis, with every single visit… Anyway, Marina and I love 'Little Shop', and wanted to take kids along – just to see it through their eyes: first, the puppet plant, then the animatronic plant, and eventually, the 2-person operated Audrey II. Their jaws were on the floor – how easy it is to make something that's static – appear alive, comical, threatening, dramatic. Magic of theatre, and good stage work. The next day, at home, we watched the movie all over again. Never gets old.
May 9 – Jean Michel Jarre (at Sony Centre)
Have I ever told you about the first time I saw Jarre? He did his first 'traditional' tour back in '10-'11 – I think it was called 'In Your Living Room'. Usually known for huge spectacles in massive arenas, Jarre decided to scale down to see how much he can pack into a smaller venue. When the tickets went on sale, it was just a regular concert tour – multiple cities across Europe. Europe! Without thinking twice, I got two tickets to his London show. 49 euros – a bargain… And then I planned the whole London trip around it – a weeklong getaway, with a surprise concert for Marina. It was an incredible trip – and of course Jarre blew our minds on 10.10.10. So when he announced his first ever North American tour – I had to get tix again. Somehow managed to get 4, and we took both kids, and just watched them lose their minds. Our youngest now might have an unreasonably high standard of concert-going experience. Yes, it was her first ever concert – and Jarre was blowing the roof off Sony Centre with his light show, and Oxygene 4, not to mention the Laser Harp. And don't even get me started on his double album Electronica – how often do you hear an album, and want to go out and immediately get 25 more albums by other artists to discover their work and cramp their music into your head? Wonderful, wonderful musician. Always experimenting, always pushing the sound's limits.
June 23 – Boney M – Liz Mitchell (at Yonge/Dundas Square)
This performance was part of the Pride Week, and the only reason we didn't take kids was because Yonge/Dundas square is known for lax security and bad crowd control. Luckily, the city really cleaned up and organized it better this year – and I regret we didn't go there with a bigger group. Many friends declined to come along, just for that reason. I think the entire family would get a kick out of this. We all grew up on bootleg Boney M cassettes in Russia – and seeing one of them still hit those notes, on a summer night, under the stars, surrounded by disco balls – with multiple generations of people singing along in the crowd – was another reminder that music is timeless and all-powerful. What's wrong with a bit of time traveling back to the 70s? Liz is a gracious performer, and when she did an a-capella 'Let It Be' (with the crowd, of course) – it was something out of this world. Another Memory Together.
June 28 – Ashley Summers and Alexis Barro (Jazz Fest, Yorkville)
Toronto Jazz Festival is always a treat – because they try to make it as accessible as possible – the venues are in open spaces, the artists stick around and mingle with audiences, and the scheduling is flexible for all interests and age groups. We try to catch a few acts if possible – so seeing Ashley and Alexis, almost back-to-back, in different parts of Yorkville, just as we were wandering around University/Bloor area after work – was so special. Two completely different styles, and approaches to Jazz – and both – so warm and lovely. We need more festivals like that around the city. And way more walkable neighborhoods like Yorkville, around the GTA.
July 1 – Aretha Franklin (postponed)
The Jazz Fest was supposed to culminate with a great (and sold out in minutes) Aretha show, on Canada Day, just before the fireworks (more on that later, or haven't you seen my instagram feed). But sadly, she had to cancel her appearance, and reschedule for Summer 2018. I do hope to see and hear her soon – and I thought my year of musical adventuring was coming to an end, when…
July 8 – Guys and Dolls (Stratford)
Doesn't quite fit here, but it is a wonderful old-timey musical, and I do love going to Stratford (it's just much easier to do when you have a stable income). But, they had a huge Canada 150 sale, and we snagged the tix. What can I say – after skipping their 2016 season, and knowing full well we're not going see any other Stratford shows in 2017 – this was a silly, fun night. We'll be back in Stratford soon, I promise.
And that's pretty much the whole list – except we did manage to get 2 tix to see the hilarious Carol Burnett on October 30th, at Sony Centre. Again – it wasn't planned – but you cannot miss people like that. They're legends, they're timeless, except when they are gone – and you have nothing left but old clips on Youtube.
This was by far, my most eventful year – lots more comedy acts at Second City, Just For Laughs '16 and '17 – and if I could afford it – I'd attend even more stuff. I do regret not catching Sunset Boulevard with Glenn Close, and Hello, Dolly with Bette Midler (not too late for that one, but … work is calling). The reason for such a busy year? First of all, quite a bit of free time. And second of all – I just don't want to miss out, especially on the acts/musicals/performers who are timely, and very relevant.
Yes, it may have been reckless to take the ONE year where I should have tightened the belt, and spend on entertainment… Trust me, belts were tightened around here, quite a bit. But being on the other side of things, seeing how these visits were uplifting and illuminating – not just for me, but for the entire family – this is priceless. And this is the moral here. Try to find time and resources for the arts, especially when you have other obligations. Try to see your favourite band or musical – even if you've seen it before. Force to change your perspective, your routine, even for a few hours on a summer night. It's invaluable. You can go back to job-searching the following morning. The grind is always there. The arts – not so much.
I'm glad that Toronto has expanded its arts and culture offerings. It's still a far cry from the choices one has in Chicago, NYC, London – but it's much better than what it was say 8 or 10 years ago. I'm glad more people are showing up, and more venues are being used. I'll be doing more of it, when I can – but the list above – frankly – is quite a high bar to pass.
Oh, and a little preview of the upcoming posts – it's easy to find free time and carve out extra entertainment budget if you only … start eliminating your bad habits and time-sucks. Do more of what you love, and spend less time with things/people who just want your time. You'll have plenty of time for your passions.
Thank you for the music. Thank you for the inspiration and the strength to continue.
And much, much more to come. And I promise to talk more about technology education, digital operations, team-building – it's all related to your well-being anyway. Whether at home or at work.

PS: Here's Jarre and his famous Laser Harp: