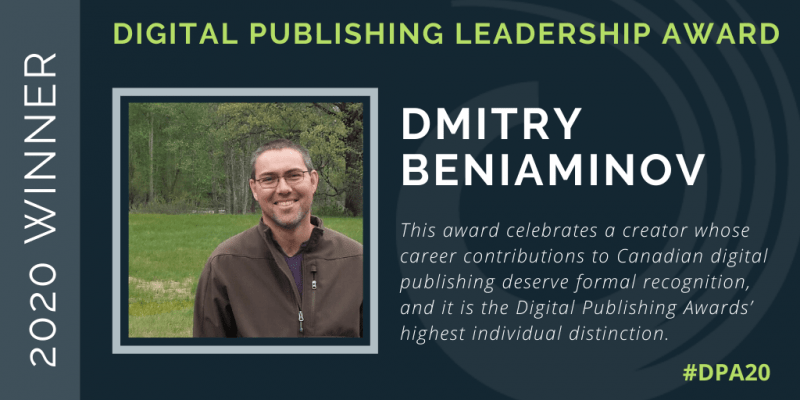 Thank you all so much for this recognition – it is truly humbling, and frankly, I get misty eyed if I think about it too long.
First of all, thanks everyone for the kind words, and for reminding about our past projects together. It's been such a pleasure working with you over the years, and building cool web stuff. We move so fast, sometimes we forget to appreciate the work, and the people who surrounded us, collaborated, helped turn paper napkin ideas into prototypes and functional websites. Margo, Joyce, Tanja, Sam, Jaelyn, David, Jacqueline, Jesse, Barbara – your words are so generous.
Second, I want to acknowledge that it is a very bittersweet moment for the our industry. Audience churn, advertiser pressures, and now, this pandemic. We are at serious risk of losing solid brands, stellar teams. My advice, take good care of your audiences and your teams, hold on to the talent, and generously, aggressively encourage growth. Digital transformation is not a choice anymore. Everyone is forced to move online, become more remote, be self disciplined and 'own' their duties. You can't half-ass this anymore, you need to execute, measure and confirm you are improving, and staying ahead of others. You also cannot rely on old ideas, and old revenue models.
On a more selfish note – another reason this moment is bittersweet – is that I cannot meet any of you in person and hug, and thank properly. I hope we can do that soon without the use of a face mask.
And thirdly, to finish on a positive note – I've seen many examples of productive digital transformation in our industry over the years. Publishers are experimenting with direct reader/listener supported revenue streams; running paid events, offering virtual learning, mentorships, add-on services, multi-platform syndication, and many more. We have the technology to operate our brands well, and our creative teams have the needed digital skills to tell compelling stories. Most importantly, our audiences (and advertisers) are technology savvy enough to follow us, and support us across new platforms. We've seen it – this loyalty is invaluable.
Let's build even more of that cool new digital stuff, and let's stop relying on old ideas and old ways.
And, if you still need help with your digital operations and technology transformation, please reach out. I'm always happy to help out and work out new solutions with you. Which reminds me even more thanks – to Angela, Shelley, Toby, Adria, Nino, Jackie, Jenny, Melony, Matt, Julene – and your teams – are amazing. Ken – thanks. I've worked with so many brands over the years, it's important to step back and soak that all in. Feels like multiple lifetimes, and it's only been twenty years. Oh, if anyone knows how I can reach Reader's Digest, Canadian Geographic, House & Home or Macleans – let me know – those are my current whales – would love to collaborate on something fun with these brands.
Thank you again, and congrats to every nominee and winner today! We'll meet again soon. We will hug, I promise.