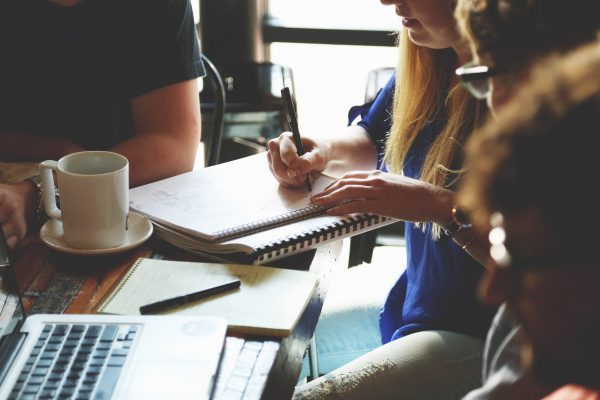 As one of my contracts is coming to an end, I wanted to reflect on the time I've spent in this particular company. I think I'm going to do these types of posts more often – looking at what worked, what didn't, and most importantly, what I've learned, and the great people I've met. Ironically, the more I work with technology, dashboards, code and log files, the more I value the human connections, and appreciate those bonds, and how much they impact the company culture.
There were two particular situations that I remember most from that place. One was early December, before Christmas, mid-morning. Many of the team members were working remotely, so it was quiet in the office. One of the people was lighting up a menorah, adding a new Hanukkah candle for that day. Another person from the team came over (of Italian descent), asking about the ritual, and both of them spent the next 5-10 minutes talking about their respective religions, customs, and of course, their conversation quickly turned to holiday food prep. In the middle of their chat, another team member came into the room, offering everyone traditional Diwali sweets left-over from earlier in the fall. At which point the conversation got re-set again, and now 3 different cultures were sharing their customs and baking recipes. The entire scene took less than 20 minutes, but I knew right then, that this is how cultures are built, and supported organically. This is the kind of team that will collaborate, share, support each other. This is a team that learns and absorbs.
Another scene happened a few weeks later, in early January. Apparently, some of the lights in the office were kept on over the holidays, and a few light bulbs burnt out. It was a particularly dark, snowy day. So our founder built a quick contraption with some high chairs and a desk, and moved it around the office – replacing all the old light bulbs (high ceilings). Someone else actually bought the bulbs the day before, but was now busy assembling a few new work desks the company bought over the holidays. Meanwhile, the founder was hopping from desk to desk, with his high chair contraption, replacing bulbs in the ceilings. Some of us attempted to help him, but his reply was basically – "keep doing whatever you're doing, don't let me interrupt".
I know that for startups, this is a daily reality – you do what's necessary, you step up and take initiative. There are no committees, there are no memos. There's stuff you should do, and stuff you must do. And usually, there aren't enough hours in the day to cover even half of that stuff. But it was so pleasant to see this thinking in reality. No task is too menial for a solid leader. If you can solve a problem, no matter how small, and you're closest to that problem – you just do it. Sometimes, you need to delegate, and they teach you in all business schools to keep delegating simple tasks to junior people, while focusing on the bigger picture. This was fucking light bulbs, and desk assembly. Oh, and by the way, those two went to a client meeting in about an hour, and closed a deal. Just sayin'. Zoom in to fix a small thing, and just as easily zoom out to solve a bigger business problem. Somehow I can identify with this approach…
Teams like this are built to be more than the sum of their parts. They work like an orchestra, or a jazz band – doing their own thing well (that's a given) – but also watching their mates and partners for change of rhythm or tone, and instantly adjusting (that's a bonus skill). Teams like that are rare, and difficult to build – ego, tenure, expectations need to go out the window. But if you aim to build your company this way – where people step up, without being asked – you've got a winning formula.
My time with Freckle IOT is coming to an end. What started as a quick 3-month "come over and help me keep order in this place, and minimize chaos", quickly turned into 6, 8, 10 months commitment, and I witnessed an amazing team get assembled. Amazing in all aspects – data analysis, business development, product evolution, sales, client success, and of course – great, collaborative culture behind it. I saw people come in and fly out in less than 2 weeks, and others – jump into slack conversations on Saturday morning (after their previous gig ended), because they couldn't wait to get started officially on the Monday. Some of these friendships go back years (we like to work with people we like). And others – are brand new, talented people who are curious, skilled, and open to a startup environment.
It has been a pleasure and a privilege watching the teams grow, the product evolve, and the clients line up to use Freckle's offering. Neil, Marla, Brad, Jess, Mary, Hilary – you have one kick-ass company, and I cannot wait to see what you do next.
I cannot really say what their plans are – but the way they've been growing and responding to industry and client needs – this is a company to watch, work for, invest into. Follow them. Learn from them. Fix the things that need fixing. No matter your title.